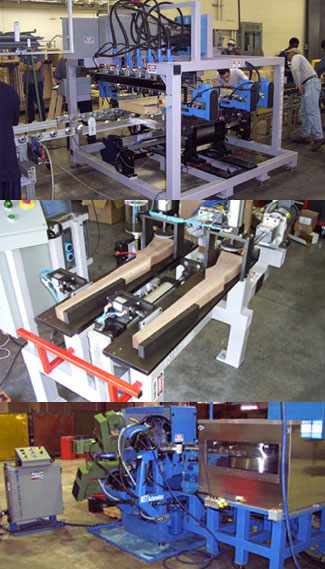 ENCOURAGED BY OUR BASE OF VALUED CUSTOMERS,

MST Automation began construction of high volume, automated NC drilling, boring and milling machines in 1997. We continue to expand this program with a wide range of specialty machines to include complete frame and sash drilling for the skylight industry, and drilling of the multiple holes in hi-impact professional football helmets. We also produce infrared heated grain pattern embossing of the new trend composite material decking boards and fully automated drilling and boring machines for aluminum skateboard axle mounting plates. Please call for a prompt quotation.
We provide designed and MADE IN THE USA solutions!
---
MST is proud to offer the highest quality equipment from the following manufacturers: